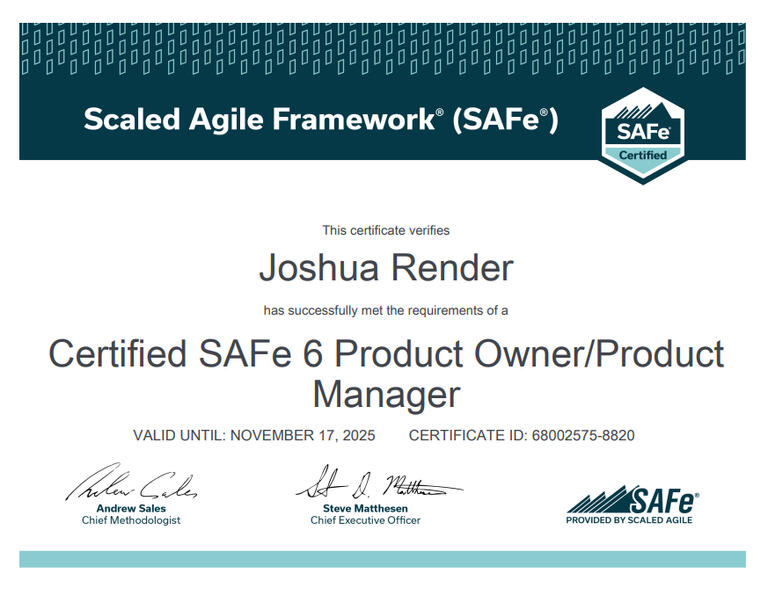 Joshua Render
Education: Bachelor of Computer Information Systems; Master of Science in Administration / Information Resource Management
Certifications: PMP, PMI-ACP, CSM, PSM I & II, PSPO I, PAL I, SPS, CKC, Team Kanban Practitioner, ITIL v3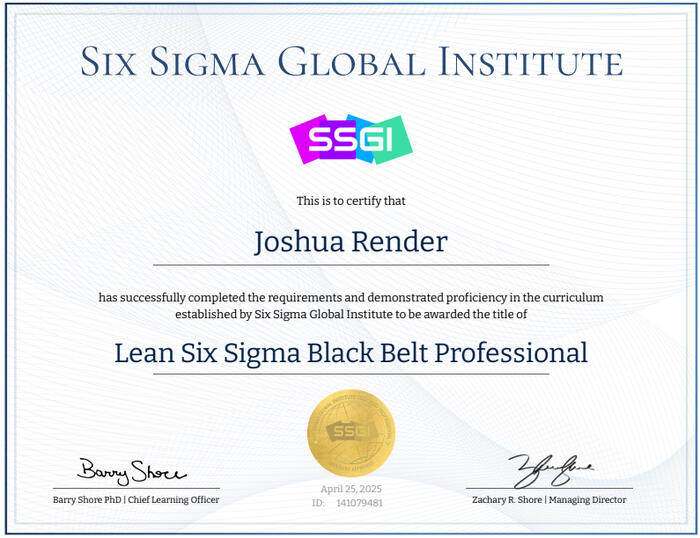 Greetings,
I am Joshua Render, and I am currently working as a Consultant and Business Analyst for Robotic Process Automation projects.

Welcome to my online résumé.
I have several years of experience serving as a BA for Software and Robotic Process Automation projects in media, healthcare (including prescription insurance), financial services, automotive, technology/software, and energy organizations. I have hands-on programming experience within UIPath and various programming and scripting languages.
I have extensive education in Agile, Project Management, Information Systems, Process Improvement, as well as other areas. I also hold numerous certifications in Agile and Project Management.
My past work includes Project Management, Software Engineering, working with physical robots, and Process Improvement.
You can learn more about me through this site or by clicking one of these links:
-LinkedIn Profile
-My Blog
-PMI Profile
-Scrum Alliance
-Credly
Thank You,
Joshua Render
Education
Master of Science in Administration
Central Michigan University
Masters Degree
Concentration: Information Resource Management
GPA: 3.86
Certifications
*Click certificate image to view larger size
---
---
---
---
---
---
Training and Certificates of Completion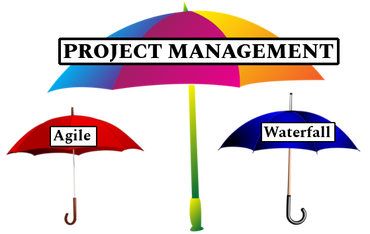 Project Management
ProjectManagement.com Notes of Distinction:
-Identifying Winning Projects
-Facilitation Tools and Techniques
-Quantifying Management's Expectations
-Working with Change Analysis
-Identifying and Defining Operational Improvements
-Facilitating Workflow Model Development
---
Robotic Process Automation
Robotic Process Automation - Automation Anywhere
---
Coursera
Project Management, Data Science, Web Application Development, and Business Analytics
---
---
Project Coordinator
Courses:
-Business Writing Principles
-Communication Foundations
-Enhancing Your Productivity
-Leading Productive Meetings
-Learning Gantt Charts
-Project Management Simplified
-Note Taking for Business Professionals
-Project Management Foundations: Small Projects
-Project Management: Solving Common Project Problems
-Teamwork Foundations
-Time Management Foundations
---
Udemy
Udemy:
-Agile Project Management
-Six Sigma Green Belt
-How to Manage & Influence Your Virtual Team
-Scrum Certification Prep
-Manager's Guide to Difficult Converations
Work history
Robotic Process Automation Consultant and Business Analyst
Company: Cognizant
Dates: 03/2020 to Present
Description:
I served as a Business Analyst and RPA consultant for Cognizant clients. The role included working with various business units to find processes suitable for automation, define the process, then optimize and document the process.
I primarily worked with Disney and Salesforce on their RPA program.
My efforts with Salesforce included increasing the efficiency of the bot development program and creating/managing a tracking tool that gave us a list of all the bots from intake to production as well as the associated business case. I was able to leverage this list to give us information on the current state of the bot program that included current and project savings by each impacted business unit.
---
Project Manager and Business Analyst
Company: Self-Employed Freelancer
Dates: 08/2018 to 03/2020
Description:
Gained valuable experience within various companies of vastly different sizes.
Wolters Kluwer - A tax and accounting software and information services company. I led projects to help migrate some of their service offering platforms to Microsoft Azure.
CVS - A Pharmacy Benefits corporation. I worked on a contract basis as a business analyst to create new automation, or expand existing automation.
VIVIO Health - A specialty pharmacy benefits startup company. I led and tracked projects related to the onboarding of new customers. I additionally helped analyze member satisfaction data via Power BI.
---
Business Operations Analyst
Company: Self-Employed Freelancer
Dates: 08/2018 to 03/2020
Description: